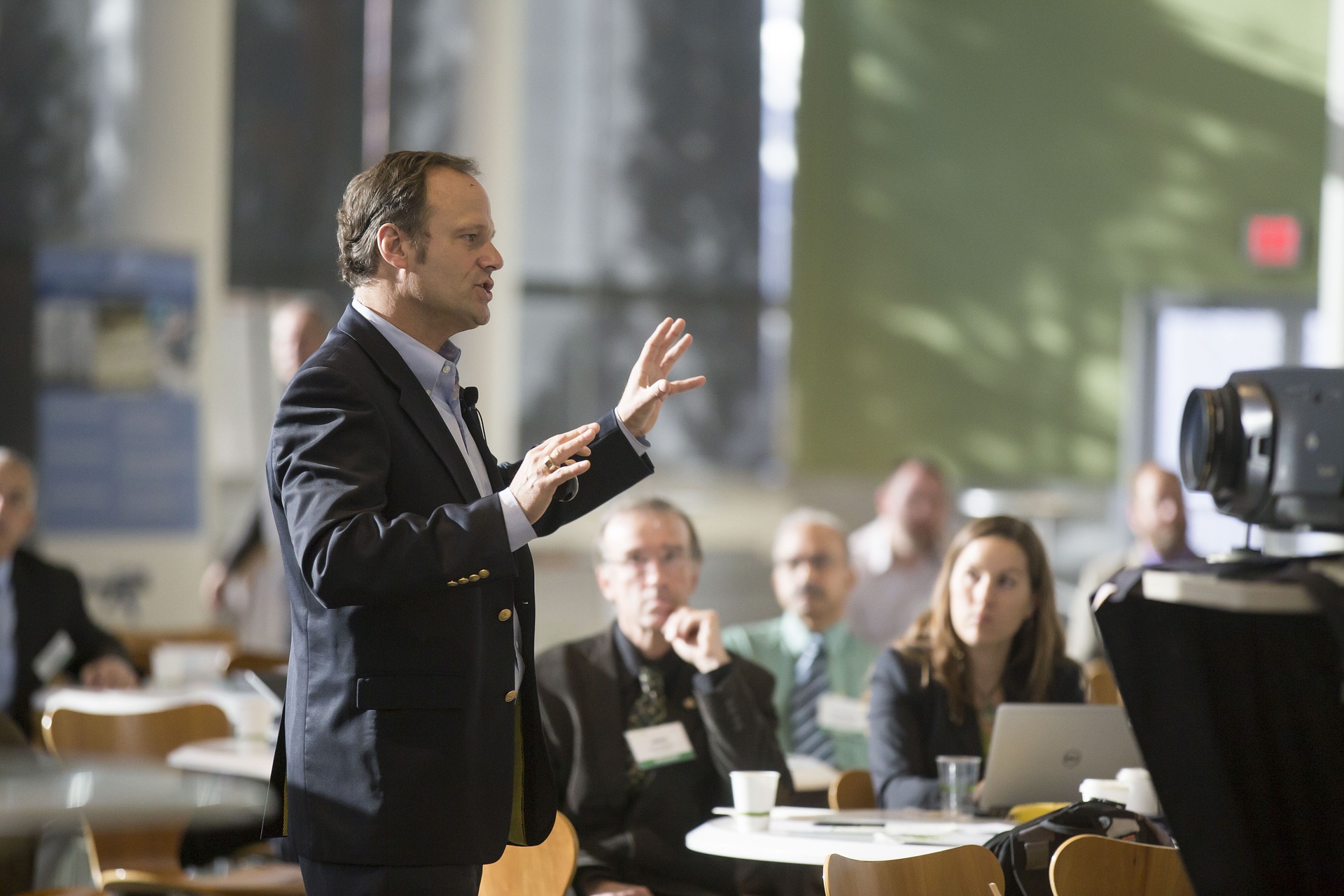 Do you want to be more comfortable when speaking to an audience—large or small? Do you want to know how to WOW an audience with your organization and presentation?
Good speakers are made, not born. Effective public speaking takes work. In this course you will be given the tools to become a better speaker and taught how to use them. Remember to allow yourself the opportunity to succeed. Always give yourself time to prepare and practice, both for these assignments, and when you speak in public.
Sessions include:
Basic Communicating Problems
Introduction to Six Steps and Eight Keys from Speaking With Power by Betty K. Cooper
Step # 1 Eight Keys To Pow!-R Speaking
Step # 2 Harnessing Nervous Energy
Step # 3 Listening Effectively
Step # 4 Non-verbal Messages
Step # 5 Read Right
Step # 6 Platform Polish
Key # 1 Desire
Key # 2 Breathing for Pow!-R!
Key # 3 Know your voice
Key # 4 The Four P's
Key # 5 P.R.E.P/T.R.I.M.
Key # 6 Know your audience
Key # 7 The Eye's and I's
Key # 8 Patience and Practice
These eight speaking exercises are customized to participants and will move you from insecurity to confidence.
When