Garth has been presenting, teaching, and keynoting for 20 years. And all over North America.
Here are just SOME of his testimonials: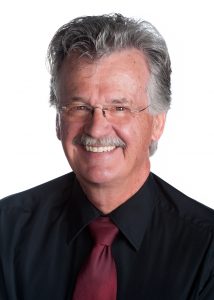 Excellent introduction to some fine tuning. Provided value added information to the company.
Shauna Drage, Project Administrator
Stebnicki + Partners
"Garth always pays close attention to his customers and provides
the service and training that fits each company."
   Sheila Newel
Human Resource Manager
"Garth Roberts consistently presents, facilitates and delivers his professional
skills, knowledge and expertise with integrity, clarity and discernment."
   Jan Eden, President
CEO IN TRAINING INC.
"The courses were incredible, especially the public speaking.
I learned a lot, mostly about myself. I did not want to see myself
on tape; I felt I had walked all over the floor, only to see I had hardly
moved. All went very well. Garth was an awesome facilitator. He made all the difference – he knew how to point out your flaws without making us feel badly."
"The Writing Skills course was very informative; things have sure changed over the years in regards to what should be put in a business letter. Our instructor was excellent – it is nice to be taught by a person who you can tell is interested in his subject."
Fantastic! Very informative. Good learning for all for better relationships and understanding of others.
Rob Quesnel, R.E.T
Stebnicki + Partners
"Garth's success in coaching comes from his ability to listen, empathize and then
help individuals set realistic, attainable goals. His positive attitude and genuine
concern creates allegiance from those with whom he works. It's my privilege to
have known Garth for almost 9 years and to have prospered with his
perseverance, guidance and support."
   Yvonne Bridges
Manager, Business Development
Communiqué Consultants Ltd.
A positive program to focus on the subconscious side of communications.
Ken MacDonald, Contract Administrator
Stebnicki + Partners
"As a Training Coordinator, I look for facilitation skills, subject matter expertise, and flexibility in the facilitators I hire. Garth Roberts demonstrates all of these skills. He works well with a variety of audiences, knows his content, and above all is able to "flex" to meet participant needs."
   Debra Grab
Applied Management, Hospitality & Tourism Department
Southern Alberta Institute of Technology
Excellent. Puts communication and character habits in perspective.
Donald Chailler, Designer
Stebnicki + Partners
"Garth shows a wonderful way of truly connecting with your creativity. Wonderful for all types of audiences."
   Jeff Mowatt,
former National President of CAPS (Canadian Association of Professional Speakers)