Services & Products: STRESS TO BLISS (Stress Management)
Business Owners & Managers
Are your staff members taking too many sick days?
Did you know that stress is the number one reason for doctors' visits and sick days?
How many people are off on stress leave?
How many more are walking dead, putting in time but not accomplishing anything (or enough)?
Are you sick of all blaming & complaining?
Let us help you reverse that trend at your workplace! With our Stress to Bliss one-day workshop, you can experience:
Happier, healthier employees
More productive and engaged staff members
Employees who take 100% responsibility for their lives & work
Less staff turnover
All of which equals more money for your business!
What they'll learn:
Techniques to prevent stress before it starts
The phrase that will turn you into an optimist and propel you into action
How to accomplish 10 times more than 97% of the population
Ten effective strategies you can use to immediately reduce your stress and transform your life
Who's it For
Employees, Front-Line Managers, Middle and Upper Management will all benefit
Your Trainer
Presented by Catherine Scheers
Co-author with Jack Canfield in the Best-Seller "The Success Secret"
Survived severe corporate burnout – she knows that of which she speaks. Corporate audiences love that she "gets" them!
Now she teaches others how to overcome stress and THRIVE in the corporate world.
Experienced trainer for corporations, non-profit agencies and entrepreneurs.
Fee
$247/participant, minimum of 5 participants
Includes 6 hours of training plus workbook for participants
Includes hardcover copy of Best-Seller The Success Secret for each participant (includes Catherine Scheers' personal story of overcoming stress)
Customization for your particular corporation can be done for an additional fee. Ask us for a free consultation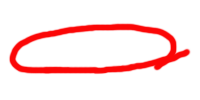 Free Downloads!
What's Garth doing now?

Garth's Schedule

Subscribe to Garth's
Weekly Reflection

Visit Garth's Blog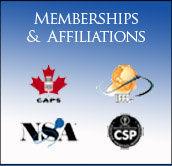 A successful business consultant, trainer, and speaker with over 30 years of experience, Garth gets results through his leadership training and keynote speaking. He connects with audiences and clients through his experience in media and business. See Garth in the "The Opus" Movie, now on DVD.